THANK YOU
Geoff,
Thank you for being our Celebrant on our Wedding day. You were proffessional,flexible and reliable, we were delighted with the wealth of information and advice you provided along the way and how you kept inconstant contact to ensure no question went unaswered. With all the planning put into this one big day we wanted everything to run as smoth as possible , and with your help we could not have asked for a more perfect day.
Adam and Amanda Jeffrey .
THANK YOU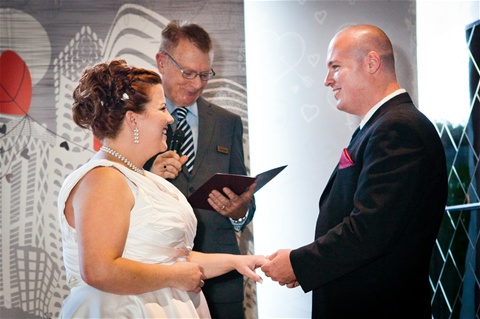 Geoff,
Words are hard to find to descirbe the way you conducted our wedding ceremony. The day was made extra special by the content you included in the ceremony and the way you personalise it for us.Our guests were delighted with the humour you added at the approriate times and we felt that you went the extra mile to make sure everything went without any problems.Please accept our personal thanks and we will have no hesitation in recommending you to any one wanting a quality celebrant.
Virginia and Nick Barlow